8th grade students and parents are invited to attend the McAllen ISD Endorsement & Career Expo on Thursday Jan. 21st! Morris Stallions will join 3rd -5th period! Check out the instructions below! 👍🎉 #Morrispride #mcallenisd @mcallenisd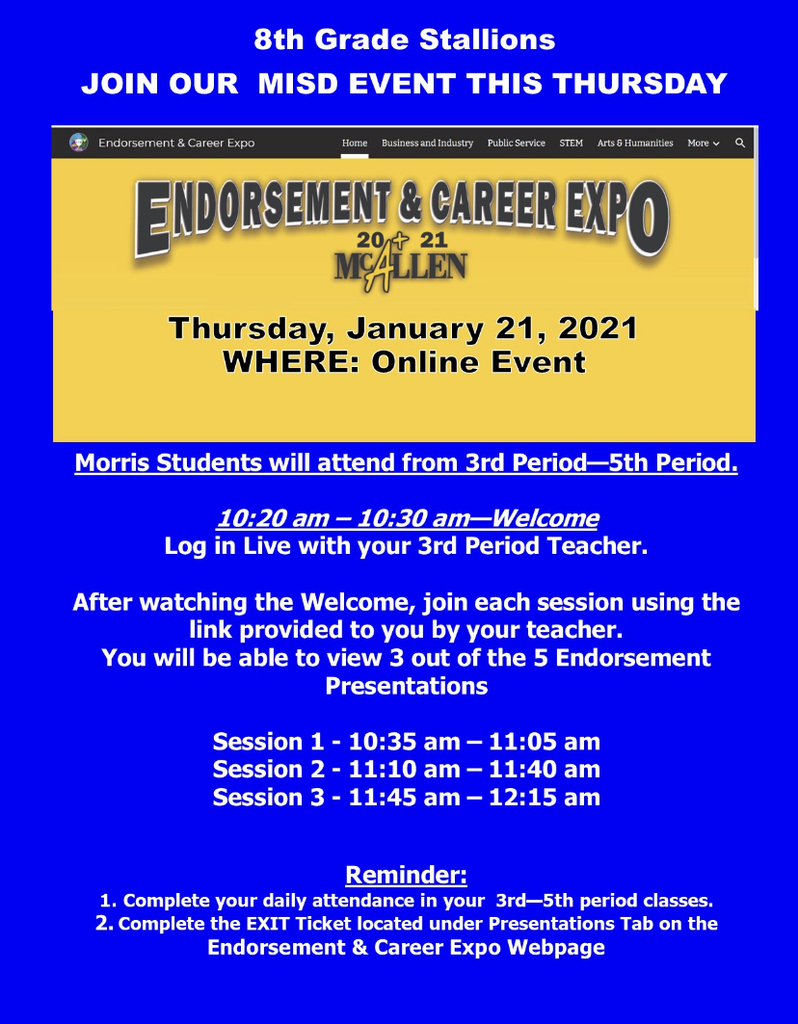 In honor of Dr. Martin Luther King Jr. Day, here are a few Words of Wisdom from our amazing counselors Mrs. Terri Liguez- Garza & Mrs. Sylvia Perez for Monday, January 18, 2021🎉👍 #MorrisPride #mcallenisd @mcallenisd
https://youtu.be/YTx_Z6t4HbI

Happy Monday! Want to stay up to date on your child's week and upcoming information? Here is the 8th grade Morris MS Newsletter for Jan. 18-22! 👍 #morrispride #mcallenisd @mcallenisd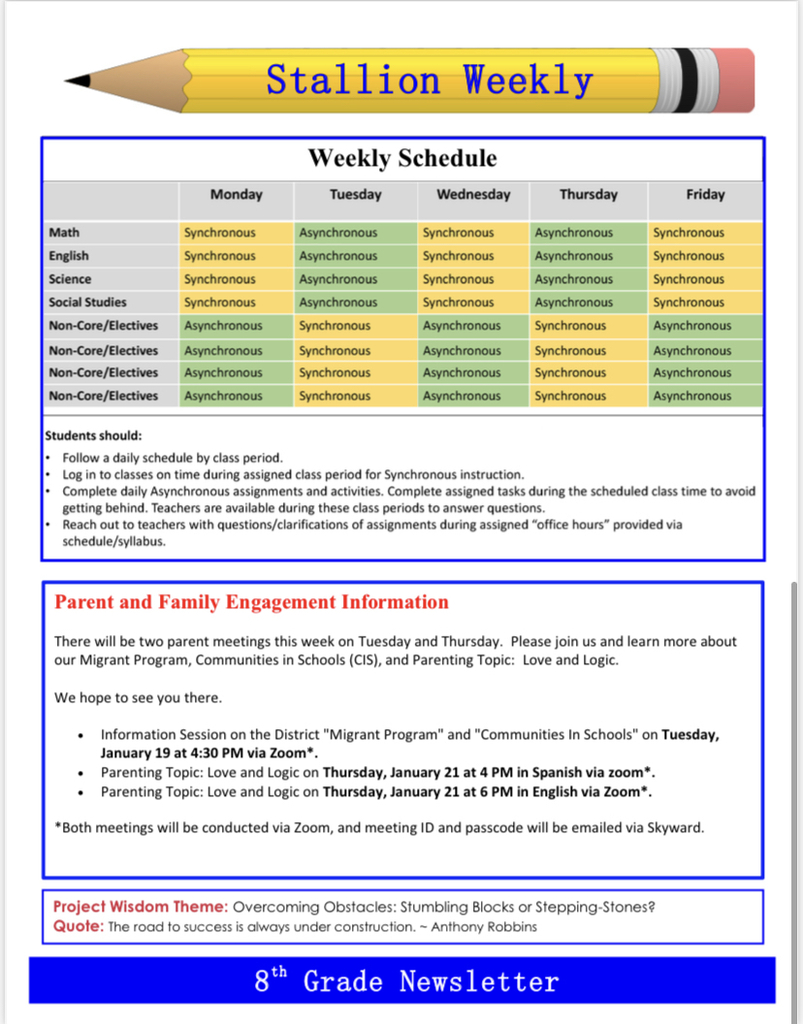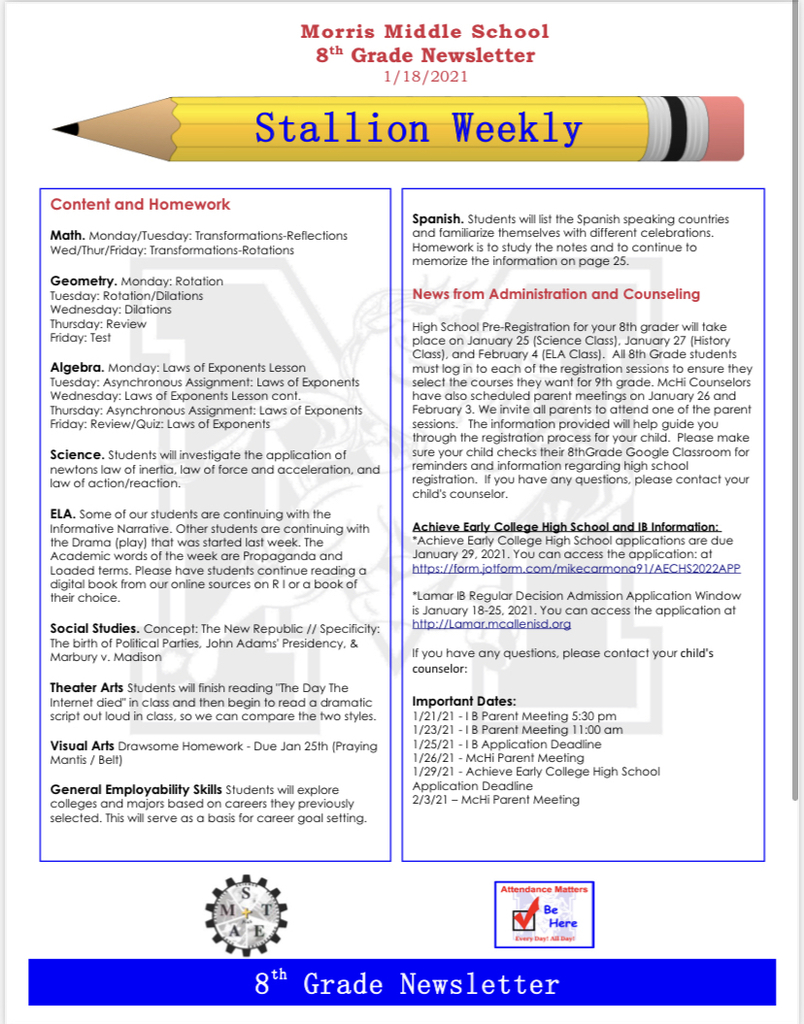 Happy Monday! Want to stay up to date on your child's week and upcoming information? Here is the 7th grade Morris MS Newsletter for Jan. 18-22! 👍 #morrispride #mcallenisd @mcallenisd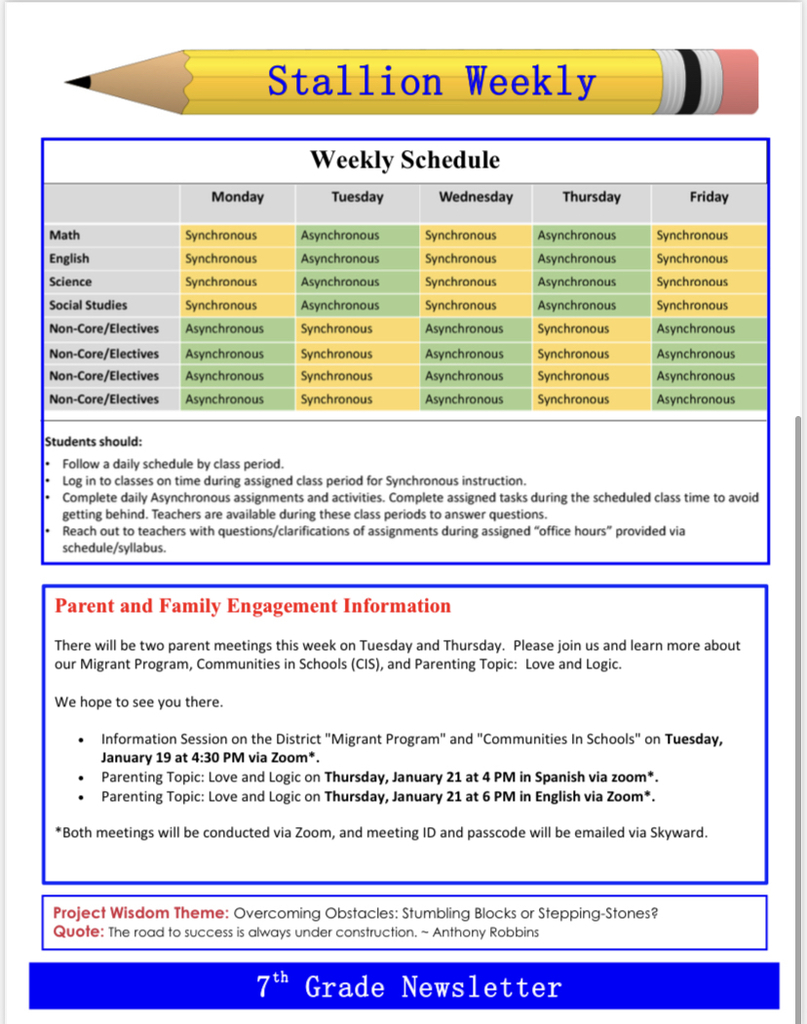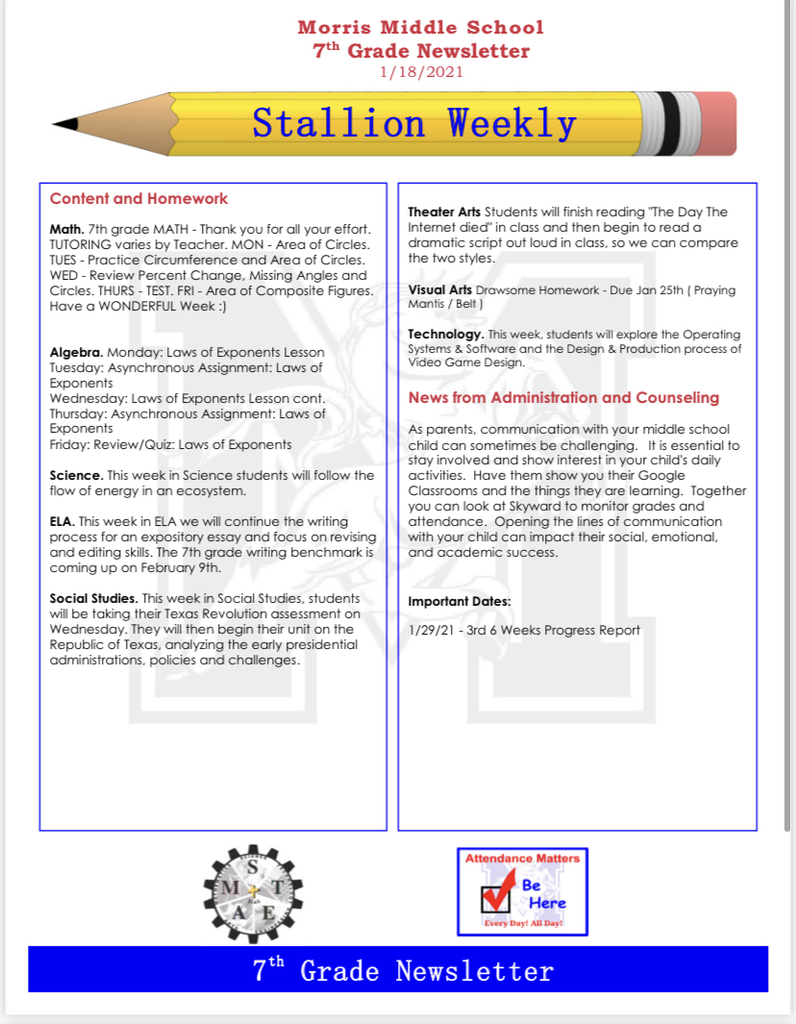 Happy Monday! Want to stay up to date on your child's week and upcoming information? Here is the 6th grade Morris MS Newsletter for Jan. 18-22! 👍 #morrispride #mcallenisd @mcallenisd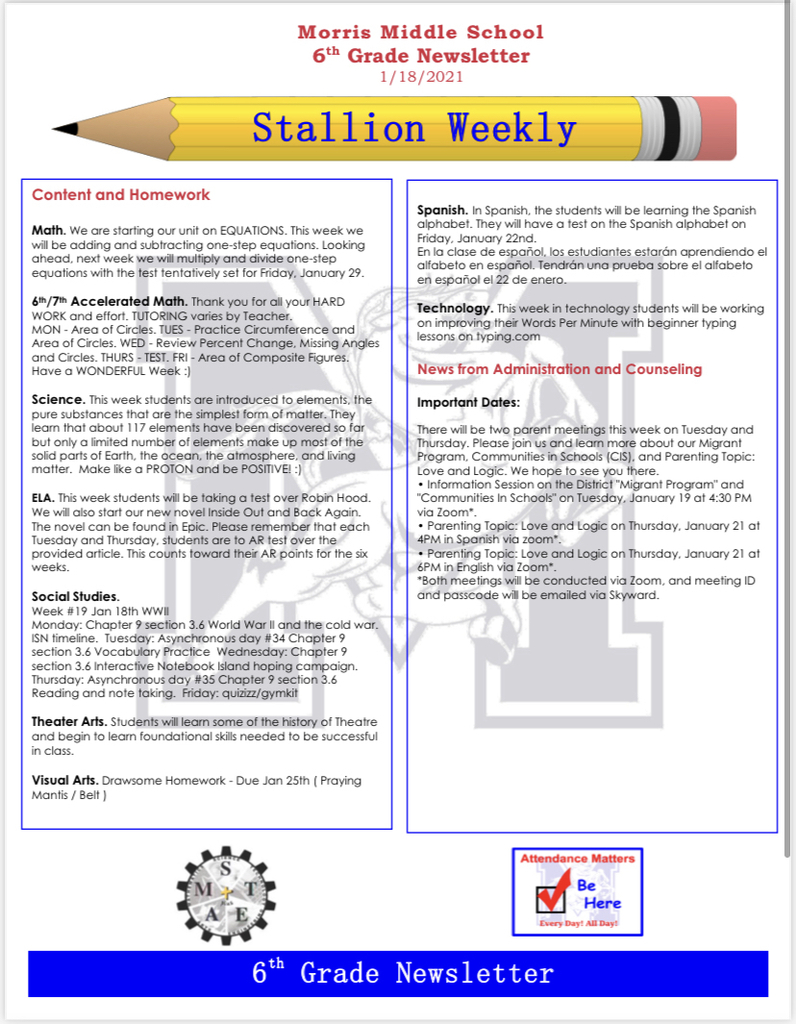 On behalf of Morris MS, we want to wish Mrs. Sylvia Perez, counselor, a very happy birthday! Wishing you a beautiful day and thank you for all you do for our Stallions!!🎉 #morrispride #mcallenisd @mcallenisd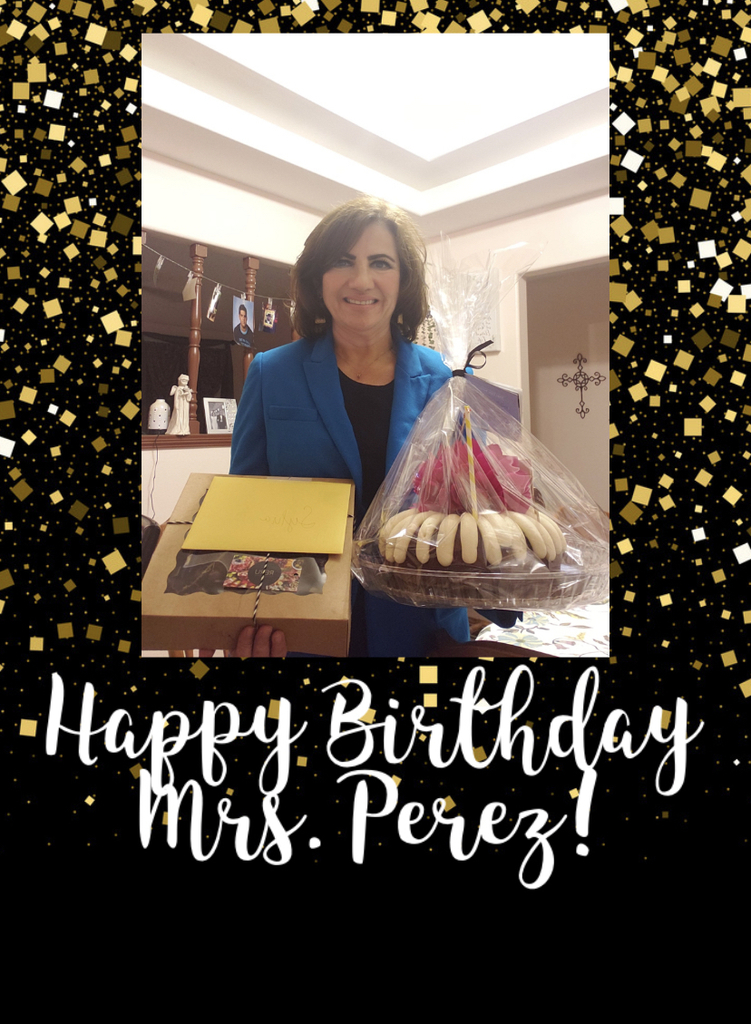 Check out the AMAZING lessons happening at Morris MS in 6th grade science with Ms. Luna & Ms. Flores as students learn about the classification of organisms! Wow! Great job everyone!🎉👍😊👏 #morrispride #mcallenisd @mcallenisd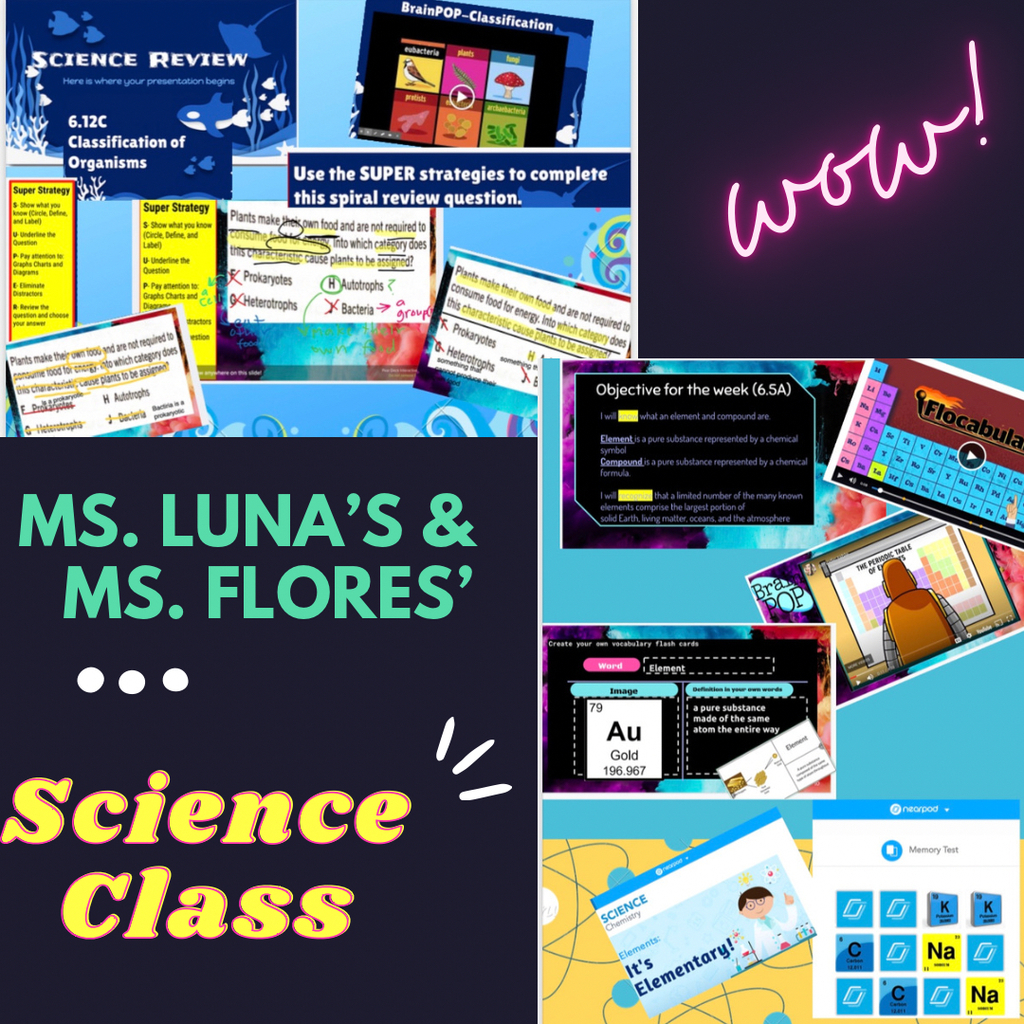 Good afternoon! We invite McAllen ISD Parents/Guardians to participate in the different classes available during the day or evenings! You can register online! #MorrisPride #McallenISD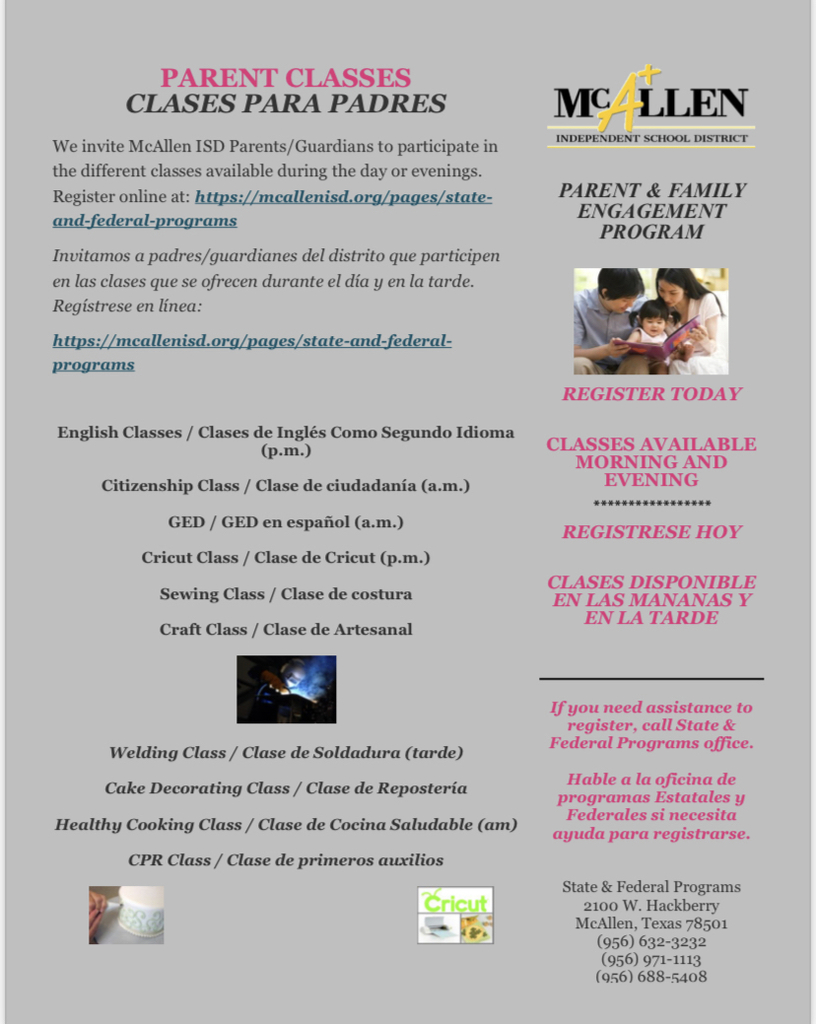 Good morning, Stallions!!🎉Here are a few Words of Wisdom from our amazing counselors Mrs. Terri Liguez- Garza & Mrs. Sylvia Perez for Friday, January 15, 2021!🎉👍
https://youtu.be/3x-8lCxz6F4
#MorrisPride #mcallenisd #weareready

Congratulations to Morris MS for receiving Mcallen ISD's The Edgies Social Media Award for the second consecutive 6 weeks! The award consists of having the BEST Middle School social media presence! Congratulations! #MorrisPride #Mcallenisd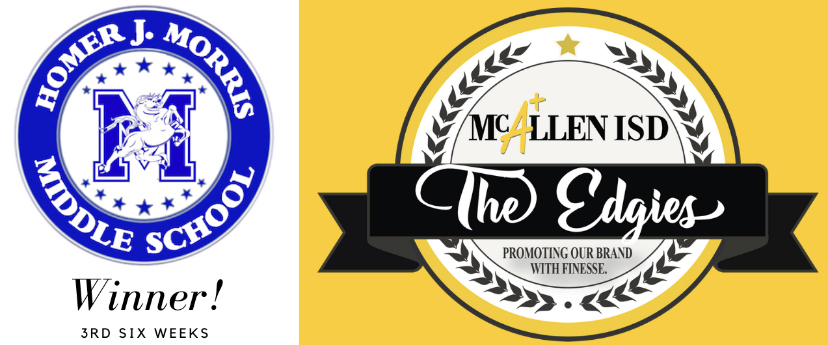 SuperTalk Episode 18: Dr. Gonzalez addresses Phase-In Questions Please join Dr. J.A. Gonzalez and Jake Berry as they go through a second series of questions regarding the McAllen ISD Return to Traditional School Phase-In Plan.
https://youtu.be/TxaulqomT1s


At our Grab & Go feeding sites in our community, our loving staff from the Food Services Department are carefully preparing meals, our nurses are closely monitoring their health, and our police officers are keeping them safe. Other members of these teams are working with our Transportation Department to feed even more children through our Meals on Wheels Program. Thank you all! #DistrictOfChampions #DistanceLearning #WeGotThishttps://
www.facebook.com/mcallenisd/videos/2902957869792016/

Hey Stallions! Check out our new YouTube channel! Follow the link below and subscribe! Here is a flashback video from last year #MorrisPride #DistrictOfChampions
https://youtu.be/pxq1NGkZ35o

On behalf of Morris MS, we want to thank our teachers, students, parents, community, and McAllen ISD for the tremendously successful first week of distance learning ! You are simply AMAZING and you truly care about every one of your students! #MorrisPride #DistrictOfChampions
https://www.facebook.com/stallions045/videos/1655380641285622/

Check out the Morris MS 8th grade Stallion Weekly Newsletter! 3/30/20 #MorrisPride #DistrictOfChampions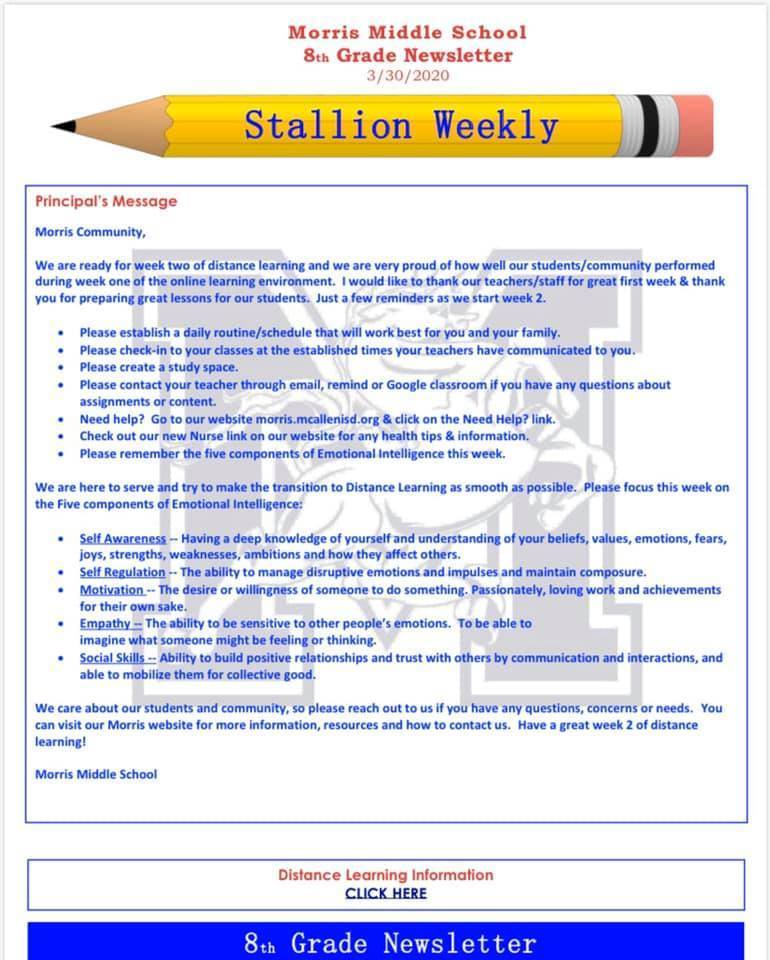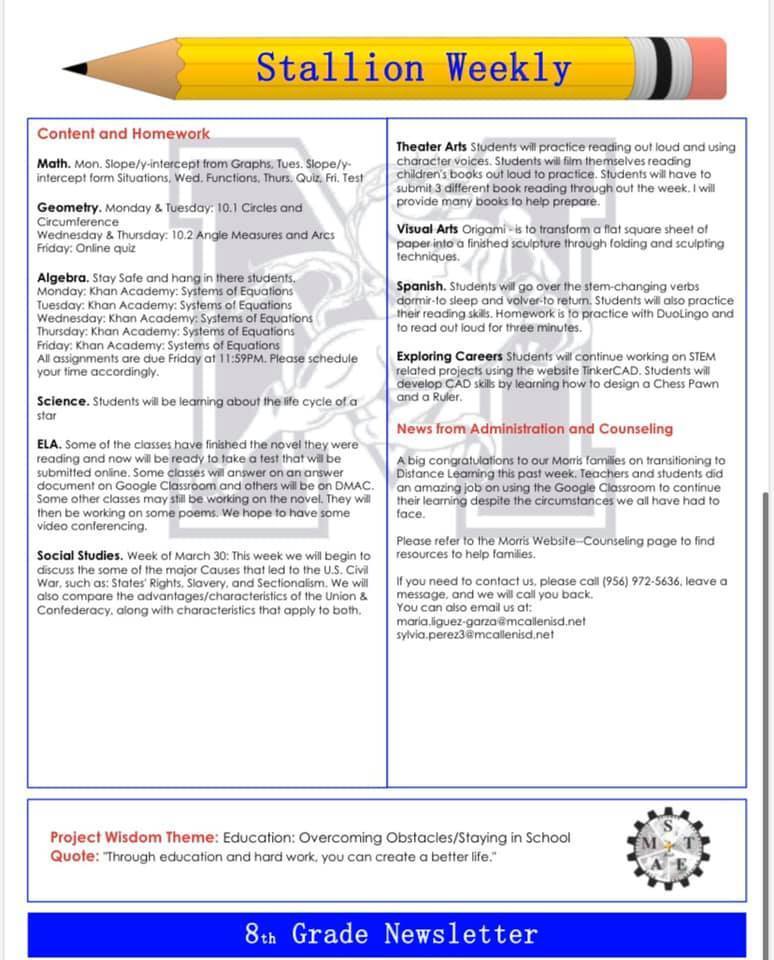 Our Superintendent, Dr. Gonzalez, joined Food Services personnel to help dispense meals today! We appreciate our amazing nutrition, transportation, and police departments that are helping feed the community! Thank you for all you are doing! #MorrisPride #DistrictOfChampions

Welcome to the new website and mobile app for McAllen!